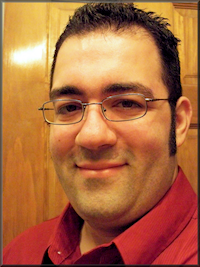 My name is Yianni, and I am the proud owner of Spartan Tech, founded in August 2012.
Since 2004, I have proudly served in the Hudson city area as the go-to-guy for computer knowledge and repair at Staples©®, as the Certified EASY Tech Expert.
It is my ambition to continue providing technological expertise in improving our high-tech lifestyle, without the restraints imposed many corporate work environments.  Now I can finally concentrate on the things that made me well known throughout the region: top quality, efficiency, accuracy, dependability, honesty
For the best customer experience, my extensive services are only available as an appointment-based in-home/in-office solution.
Truthfully, nearly nothing can be better than me knocking on your door taking care of all your problems, usually in a single visit,  in a fraction of the time it would have taken you to:
unwire
untangle
packup
deliver
wait for repair
pickup
rewire
hope for the best
Thus, I hope that my business can provide you the best solution for all your needs, with the best service and the best possible outcome. Too many times I have heard the stories that businesses have sacrificed the quality and precision of their work, and did not work in your best interest. This I promise will not occur with Spartan Tech!
Call or click today, and see what Spartan Tech can do for you!
v1.08 updated 2018.05.30
©2018 Spartan Tech